MAGNIFICENT BULLS RETAIN NEPL T20 TITLE WITH EXCELLENT WINS OVER THE HILL & BRANDON
10th Jul 2018
NEPL T20 FINALS DAY, DENTON BANK, SUNDAY 8TH JULY 2018.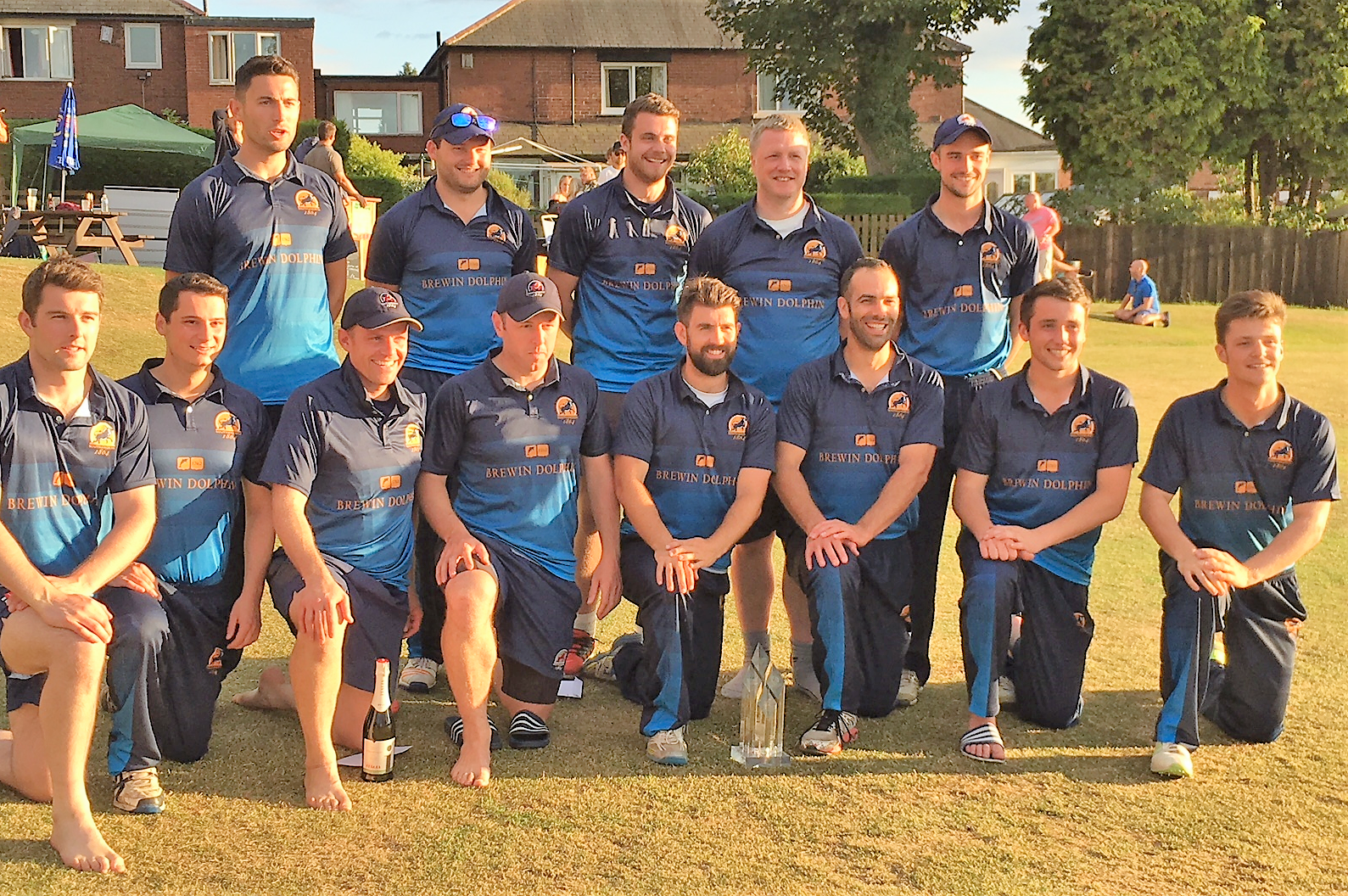 SNCC v Benwell Hill (first semi final )
Benwell Hill 75ao (18o) Kyle Coetzer 15, Mark Dale 18, James Schofield 19*: Simon Birtwisle 3-18 Sean Tindale 3-21, Jonny Wightman 2-12, Lee Crozier 1-9.
SNCC 77-2 (13.5o) Simon Birtwisle 27, Rob Peyton 29: Jaques Snyman 1-13, Will Archbold 1-12.
After the record NEPL aggregate score on an adjacent wicket the day before, when nearly 700 runs were scored, on winning the toss the Hill decided to bat. The second ball from Simon Birtwisle bounced & spun & from the fifth Snyman, driving, was caught at mid off by John Graham. Coetzer was watchful, Dale (18) more adventurous but at 29, in the 6th, the latter was caught by Graham at short extra cover from the bowling of Wightman.
Halliday fell in similar fashion, 4 balls later, offering a catch to Liam Trevaskis at mid on for 4, 33-3 in the 6th. The crucial wicket of Kyle Coetzer (15) fell to Crozier's first ball cutting, to be caught behind by Rob Peyton. This became 52-5 when Mukhtar was run out by a direct hit from Jonny Wightman at cover. Liam Trevaskis bowled 4 tidy overs for 15 before the returning Sean Tindale(3), bowling straight & fast & Simon Birtwisle(2), both bowled sweeping, took 5 wickets in 17 balls to end the innings at 75 in the 18th.
A dusty surface offering assistance to the slower bowlers, what would it be like in the second innings ? Well Peter Jones 4 overs for 13, Jaques Snyman 1-13 & Will Archbold 1-12 were able to exert some pressure but Simon Birtwisle (27) & Rob Peyton (29) put on 33 in the power play & 51 for the first wicket before Birty was lbw to Archbold sweeping. Peyton was smartly caught & bowled by Snyman at 61 but Liam Trevaskis (8*) & John Graham (4*) saw the Bulls home at 77-2 for an emphatic 8 wicket win in only 13.5 overs.
Final SNCC v Brandon.
Brandon 156-6 (20o) Gordon Muchall 46, Ryan Pringle 60, Karl Turner 16: Simon Birtwisle 3-18, Jonny Wightman 1-38, Sean Tindale 1-17.
SNCC 158-3 (17.1o) Simon Birtwisle 49, Liam Trevaskis 58*, Rob Peyton 20: Ryan Pringle 2-16.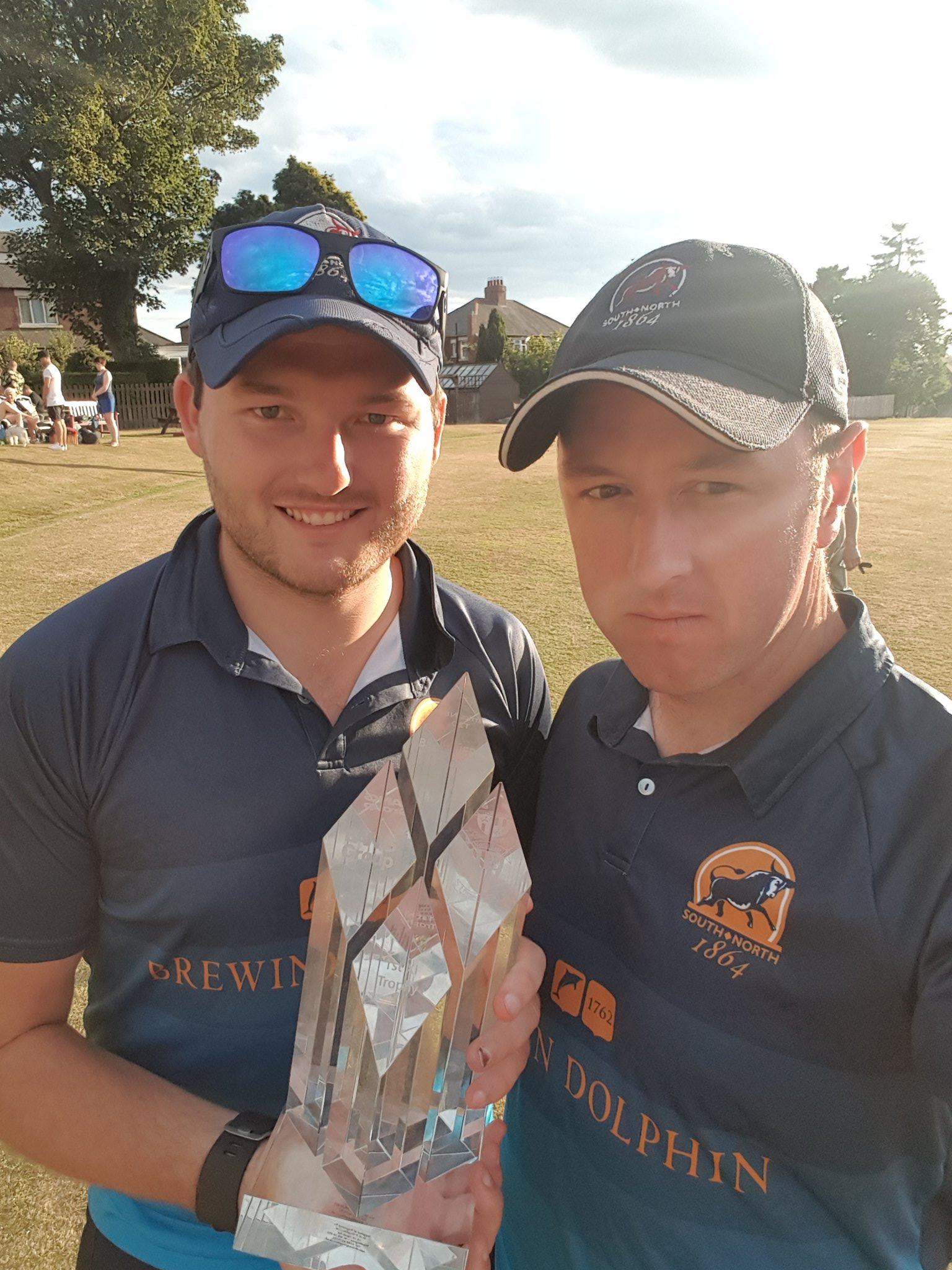 After some deliberation the final was played on the same wicket as both semis it having not really misbehaved as the day wore on. Brandon won the toss & batted. Captain Chris Peareth was adjudged lbw from the 5th ball of Birtwisle's first over. Karl Turner(16) struck two fours before lofting Sean Tindale to Alex Weetman at long on who took a neat catch. 38-2 in the 7th.
There followed some excellent batting from Gordon Muchall (46) & Ryan Pringle (60, 8x4, 2x6, 37 balls), who put on 83 for the third wicket in 10 overs before Muchall played on to a slower ball from Wightman. Pringle continued to drive & sweep powerfully until the returning Birtwisle had Stephen Humble & Jordan Grosert stumped in his last over, the 19th. In the 20th, Pringle launched Wightman for 6 before failing to beat Liam Trevaskis's throw as he returned for two & was run out. Lewis Newby also launched Wightman for 6 from his first ball before the innings closed at 156-6.
Simon Birtwisle & Rob Peyton faced former Bull Stephen Humble & the spin of Oliver Dewhurst. Batting positively & using their feet well, Birty took 8 from the second over & Rob 13 from the third, Humby's second, 27 off 3. The pattern continued until at 54 in the 6th, Peyton (20, 2x4, 1x6) lofted Grosert to long off where Humby took the catch.
Liam Trevaskis joined Birty & the pair faced Muchall's medium pace & Pringle turning his off breaks from the West Road end. Scoring from every seam ball, the partnership was laced with shots all round the wicket & excellent running such that at 100, when one short of 50, Birty (3x4, 2x6, 37 balls) was adjudged caught at the wicket off Pringle, by a diving Peareth, from one that did bounce & turn.
Liam, escaping a very high lofted catch to deep mid wicket, continued to delight, hooking & driving Turner for 13 in his only over before John Graham(3) was lbw to Pringle sweeping at 123 in the 14th. Then with Adam Cragg, running very well, taking 12 from Dewhurst's third over, 136 in the 15th. Cragg, then also benefitted from a drop at deep mid wicket in taking 12 from Dewhurst's last, 152 at the end of the 16th.
When the first ball of Humby's fourth over was dispatched for 6 over deep mid wicket by Trevaskis, a famous 7 wicket win was assured. Liam in imperious form, timing the ball so well, hitting so cleanly, 58* (7x4, 1x6, 37 balls), Adam Cragg a busy 18* from 11 balls, reversing to the fore, 31 in 3.1 overs at the end. All this against a team with star quality in Turner, Muchall, Pringle & Humble, all capable of winning games, so a magnificent achievement.
Simon Birtwisle was named Man of the Final for his wickets & runs. Adam Cragg was presented with the new T20 trophy by NEPL chairman Keith Robson, who thanked Benwell Hill for hosting a most attractive day's cricket that many people came to see in the sunshine.
An outstanding day when all of SNCC's squad played their part. Catches taken, ground fielding of a high standard, bowling changes & field placings that worked. Special thanks to John Tindale for his tireless pre match & between innings warm ups in earlier rounds & to all our supporters & families for their encouragement & for being there.
The T20 Area Final is on Sunday 29th July. We play at 1330 in the second semi final v Barnard Castle at Hanging Heaton CC near Batley. A repeat of the match at the same stage in 2017. Arrangements will be advertised shortly. Bulls!!
Duncan D. Stephen.