Jenny's Flying High With The Northern Jets
30th Jan 2019
With the start of the 2019 cricket season a little more than 2 months away, the Pat Robson Estate Agents South North CC Women`s team member Jenny McDowell is looking forward to potentially her biggest season yet. Just prior to Christmas Jenny found out that after a number of trials and challenging skills sessions, she had been accepted into the Northern Jets Regional Development Centre program for Elite Level female cricketers.
The Northern Jets program is based out of Durham CCC headquarters in Chester – le – Street, with the best ladies selected from Durham, Northumberland and Cumbria. The program provides opportunities to players aspiring to the prestigious Kia Super League and indeed is only one step away from the big time. There is much to be excited about for Jenny looking forward. The coaching program is led by former Durham CCC batsman James Lowe, who now of course is an Assistant Academy Coach with Durham CCC, and he is to be supported at various skills sessions by England Ladies player Danielle Hazel, Durham CCCC Bowling Coach Neil Killeen and former First Class player Will Gidman.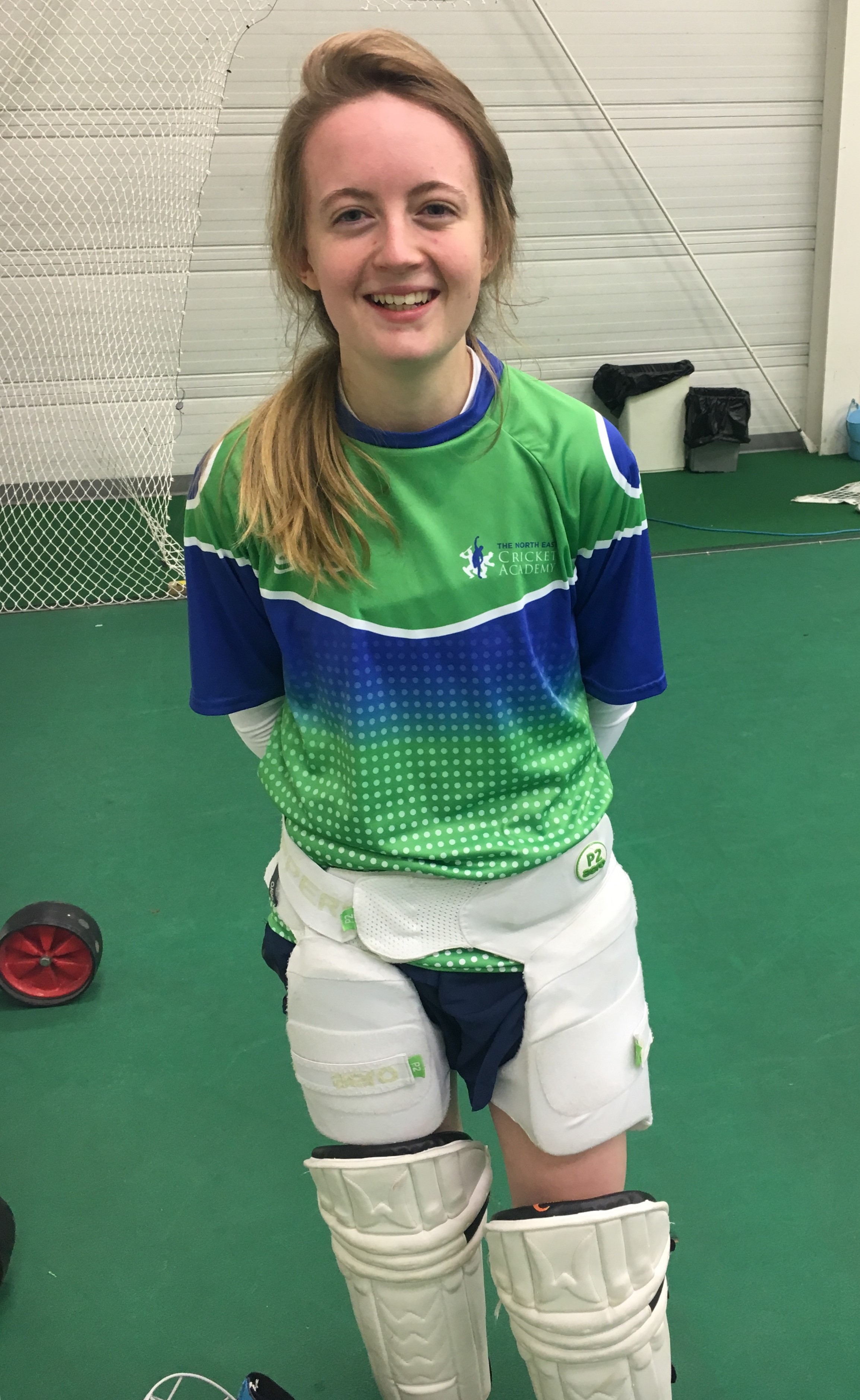 There is a great sense of pride at the club for 18yr old Jenny. To say the hard working opening bowler and middle order batsman had it tough last season is very much an understatement. Nearly 10 weeks of the summer was spent with both hands in casts having broken fingers on either hand playing cricket. Although not able to play, Jenny spent much of her recovery time watching cricket at the club and was still able to get involved coaching our U7 and U9 children on a Friday evening. Her coaching hasn't stopped there. For most of the winter months thus far Jenny has been involved coaching on our winter programs as well taking a lead role in our pre-Christmas Saturday morning Girls and Women`s coaching sessions. Such is her passion to succeed regularly through the winter months Jenny has been seen practicing at our indoor centre, sometimes alone, sometimes with only her mum to serve balls and when possible with close friend Ami Campbell.
Needless to say we're all thrilled at the club about Jenny's progress and extremely proud of what she is achieving as a female cricketer.
If you would like to read a little more the program please click the link below:
https://www.durhamccc.co.uk/news-and-media/northern-jets-announce-squad-for-2019/