HUMBLE calls time at South North
22nd Feb 2018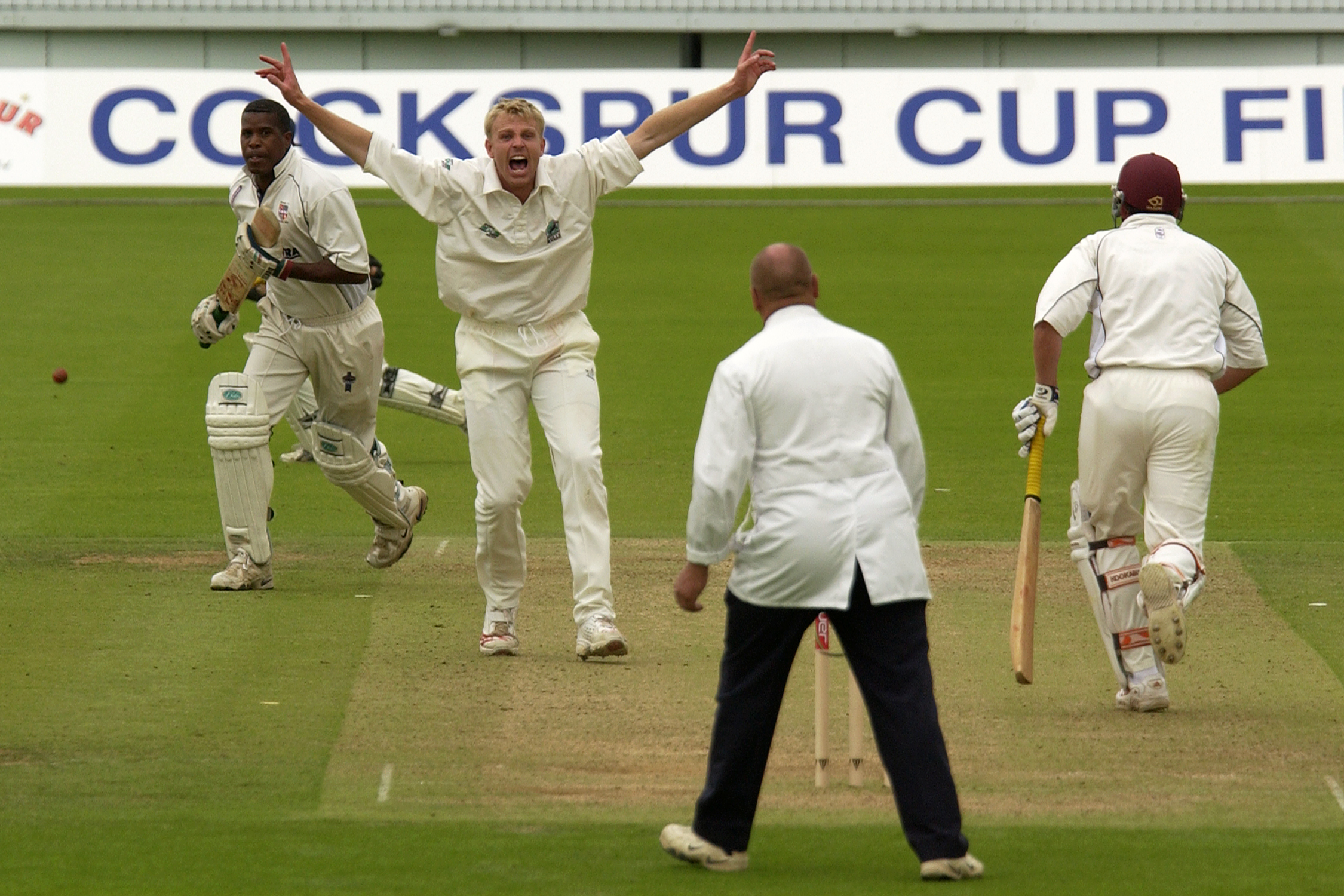 Lords 2006 Cockspur Cup Final: Stephen Humble puts in a Man of the Match performance claiming 3 wickets for 16 runs off 9 overs.
Stephen Humble has called time at South North where he has been an integral member of the Club and the 1st X1's success for the past 13 seasons since joining the Club from Swalwell CC in 2005.
During a period of unprecedented success for the club, Stephen has been a major contributor to the winning of 9 NEPL championships & 5 national titles. Man of the Match displays in 2006 v Bromley at Lord's & in 2010 v Ealing at Derby, showcased an outstanding talent with both bat & ball. In another title winning year, 2011, he topped the NEPL league bowling averages, 39 at 11.54, & scored 430 at 43.00 with the bat.
Batting at 2, his 52, was followed by a match winning 7-33 at Scarborough in 2006, 5 wickets in 6 balls including a hat trick, led to a crucial victory on the way to Lord's. The wickets of Amla & Atapattu v the Lashings World X1 in 2007 set up a famous win & a first ever defeat for the team littered with Test players.
Often supported at South North matches by his mum Doreen, wife Judith and daughter Ava, the ultimate big match player and fierce competitor claimed a staggering 473 NEPL wickets at an average of 13.96 which included 27 five wicket halls and 3313 runs @ 26.93 for South North. In 2006 he claimed the prestigious NEPL Player of the Year and in 2017 was the first seamer and only the third bowler to pass 500 NEPL wickets.
An absolute competitor, we thank Stephen for his outstanding contributions and wish him the best of luck in his future cricketing endeavours and look forward to welcoming him and his family back at South North during the summer.
Stephen Humble - South Northumberland NEPL Statistics (2005 - 2017)
Batting Inns: 166 NO: 43 Runs: 3313 HS: 92 Avg: 26.93 50's: 15 Catches: 68
Bowling Overs: 2444.2 Mdns: 612 Runs: 4402 Wkts: 473 Avg: 13.96 5w: 27 BB: 8-55