Junior Girls Academy
9th Jan 2023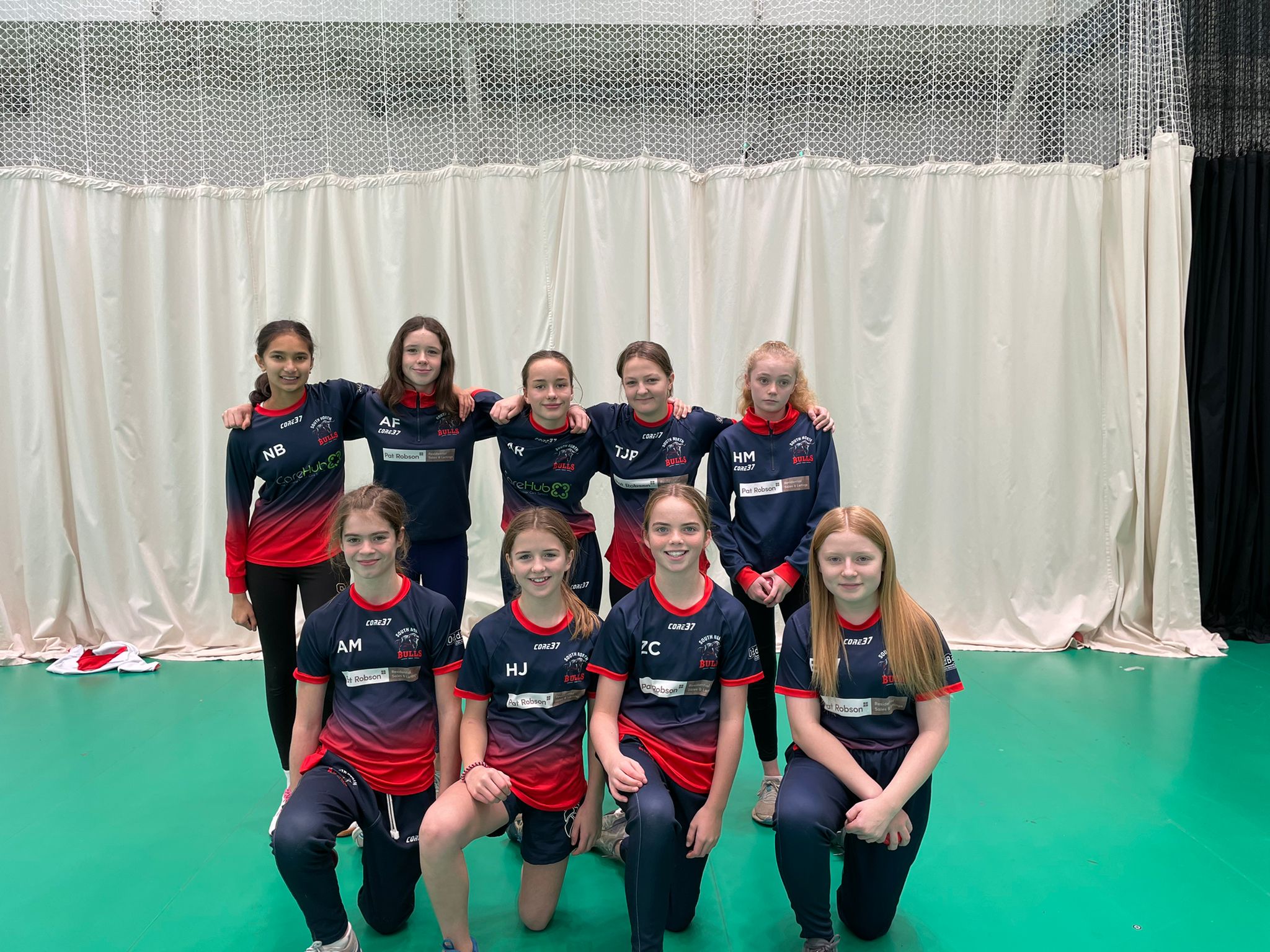 South North are delighted to have launched our inaugural Junior Girls Academy. A group of the club's highest potential female players between the U12 and U14 age groups were invited to take part in the programme which is included as part of our discounted Girls membership.
The Academy group started their winter programme in October with weekly sessions led by the club's Junior Girls Academy lead Anya Meears-White, and will all be taking part in the North East Cricket Academy's upcoming Elite Pre-Season Programmes. During their weekly training sessions, the group have been working hard on their Individualised Player Development Plans in small groups alongside South North's senior female players and members of our coaching staff, and this work will continue in the run-up to the 2023 season. The group will also have access to 1-2-1 coaching sessions throughout the 2023 season with the club's coaching staff and female overseas player.
Commenting on the programme, South North's Director of Coaching Ruaidhri Fletcher said: "We are delighted to have been able to get our Junior Girls Academy programme underway this winter as part of the club's continued investment in our young female players. We are fortunate to have a number of talented and driven players within these age groups who love their cricket, and we are committed to offering them all the support they need to become the best cricketers they can be. Anya and the rest of the coaching team, which is full of other female role models, have put a great deal of energy into making the programme as holistic and engaging as possible, and it has been great to see the improvements that have already been made. I'm looking forward to working with all the players on our Elite programmes as we look ahead to the 2023 season."
South North's Cricket Development Officer and Junior Girls Academy lead Anya Meears-White said: "It has been brilliant to have the opportunity to work with this hugely talented and enthusiastic group on a small group basis over the past few months which has allowed us to get to know each individual and their game. The hard work that has been put in by the players has already led to some good improvements which stand them in good stead as we head into pre-season. The sessions have been full of energy with some big characters in the group, and seeing the girls practicing with a smile on their face has been immensely rewarding."
The launch of our Junior Girls Academy, which complements South North's existing Academy programme for our older age groups, comes after the renovation of our indoor centre which was made possible by the development and growth of our women and girls section. The ECB wrote about this here: https://www.ecb.co.uk/news/2985058/growing-womens-and-girls-grassroots-cricket-how-south-northumberland-cc-are-getting-it-right.
Congratulations to the following players who were invited to take part in our Junior Girls Academy programme in 2022/23:
Nishka Bharti
Zara Cartmell
Anna Fitzpatrick
Harriet Joll
Anya Joseph
Anika Koneti
Harriet McConnell
Aoife McDermott
Tess Parr
Amelia Roberts
Emily White