Women's and Girl's Cricket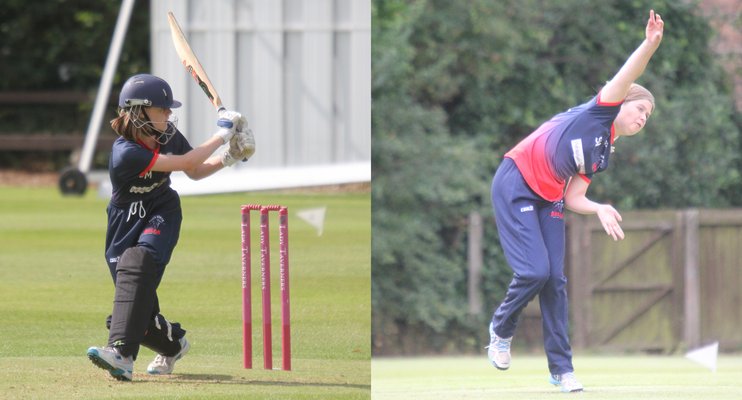 Women and Girls' Cricket
Annual Senior Ladies' Membership entitles the member to take part in weekly group training sessions throughout the summer (generally from May to August), and to play in matches (subject to fixtures and selection).
Please note that all players must be a club member in order to be selected to play for one of our teams.
---
Womens and Girls' Training in 2021
We are delighted to be able to start our junior cricket programme in line with ECB Guidance - we are planning on running a full summer programme this year assuming that government and ECB guidance allows this.
Our planned programme in 2021 includes:
training sessions of in smaller groups
sessions will start w/c 4 May
Timings for training sessions are as follows:
| | | |
| --- | --- | --- |
| Senior Women | Thursdays | 18:00 - 19:30 |
| Women's Softball | Wednesdays | 18:30 - 19:30 |
| U14 Girls | Wednesday | 16:30 - 17:45 |
| U9 Mixed | Fridays | 18:30 - 19:45 |
| U7 Mixed | Fridays | 17:00 - 18:15 |
We will also be running a Girls Only Dynamos programme in 2021 - please click HERE for further information or to book a place for your child.
Players will be socially distanced during sessions and we will be following ECB Guidance at all times. You can read the full Guidance HERE.
Provision will continue to be reviewed and adapted to be in line with ECB and other relevant guidance on an ongoing basis. Matches will take place on a weekly basis, with multiple matches per week sometimes, for all age groups. Fixtures can be found on our fixtures page HERE, and you can make your child avaialble for these fixtures via the players tab in your member locker.
With effect from 1 April 2021, access to our outdoor nets and training facilities will only be available to Members who have registered and paid for the 2021 season.
Please note that we reserve the right to cancel/rearrange coaching sessions due to weather and planned cricket events taking place at the club throughout the season. We will endeavour to inform members as soon as possible if changes to the schedule are to be made and to rearrange when appropriate.
We look forward to welcoming as many of you to the club as possible in 2021!
---
2021 Membership registration is now open!
Sign up for these training sessions by clicking the JOIN button!
Women and Girls' Membership is £40 for the full 2021 season.
Please note, that as we are a private members' club, for licensing purposes all adults on our premises while the bar is open must be members of the club - this means that for each junior member, a parent must also join as a parent social member for £20. This enables you to accompany your child to training, use our bar facilities throughout the year when open, and keeps us legally compliant!
If you have any questions relating to membership please contact us on 0191 246 0006 or email support@southnorth.co.uk