Women's and Girl's Cricket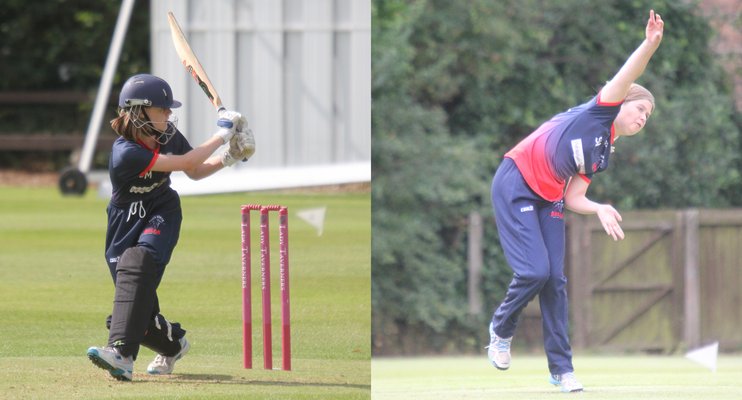 Women and Girls' Cricket
Annual Senior Ladies' Membership entitles the member to take part in weekly group training sessions throughout the summer (generally from May to August), and to play in matches (subject to fixtures and selection).
Please note that all players must be a club member in order to be selected to play for one of our teams.
---
Womens and Girls' Training in Covid-19 affected Summer 2020
We are delighted to be able to start some cricket training in line with ECB Guidance - as with other sectors this will not be training as normal but will be adapted in light of the epedemic. We are confident that we can offer training in smaller, focussed groups throughout the season which may be extended into September 2020.
As at today's date:
Junior Girls training will comprise:
training session of 1 hour 15 mins in smaller groups
sessions start w/c 15 June 2020 and take place Tuesdays from 18:00-19:15
Womens training will take place in allocated groups - full details will be sent out to all members. If you have not been allocated a group or would like to join the Club please e mail alan.fletcher@southnorth.co.uk
Players will be socially distanced during sessions and we will be following ECB Guidance at all times. You can read the full Guidance HERE. Further details will be e mailed out to all members upon registration.
Provision will be reviewed in line with ECB and other relevant guidance every 3 weeks, or as soon as the guidance changes if earlier. We are hopeful that some matches may be permitted in the coming weeks and we will keep you updated via Member e mail as soon as we have any further information.
With effect from 13 June 2020, access to our outdoor nets and training facilities will only be available to Members who have registered and paid for the 2020 season.
We look forward to welcoming as many of you as possible to training soon!
8 June 2020
---
2020 Membership registration is now open!
Sign up for these training sessions by clicking the JOIN button!
If you have any questions relating to membership please contact us on 0191 246 0006 or email support@southnorth.co.uk