Junior Boys: U11+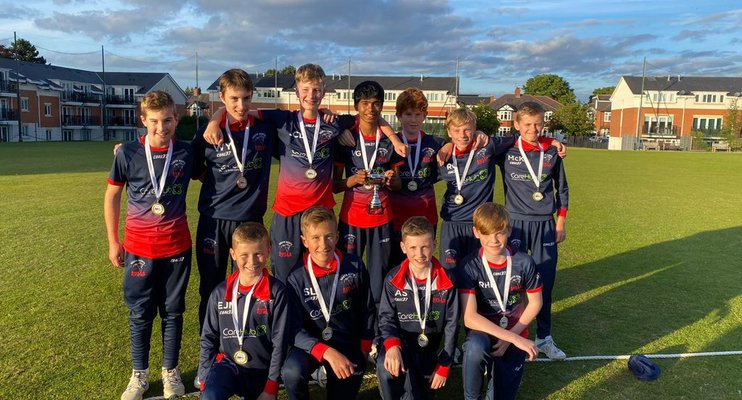 What we offer junior players
We provide the best cricket coaching programme and facilities for junior players in the region. We have enthusiastic and competitive teams in all age groups and aim to develop junior cricketers into senior players with a life long love of the game.
We provide junior coaching sessions for the following age groups:
U11 (Years 5 & 6)
U13 (Years 7 & 8)
U15 (Years 9 & 10)
U19 (Years 11, 12, 13, + 1) - please note these players train with our senior players
In a normal year, annual junior membership for boys entitles the junior member to receive weekly group coaching sessions over the summer (from May to August), and to be selected to play matches where they are available in a given age group. Matches are played in all age groups above and we run several teams in each age group.
Weekly coaching sessions are split into age groups to ensure that all juniors can receive targeted and age appropriate training.
Our junior section is proudly sponsored by Carehub
Junior Training for U11+ in 2023
Our planned programme in 2023 includes:
16 weekly training sessions of 90 minutes
Sessions will start on Tuesday 2nd May
U11's may attend one of the weekly training sessions
Timings for training sessions are as follows:
| | | |
| --- | --- | --- |
| U19 | Tuesdays | 18:00 - 20:00 |
| U15 | Wednesdays | 16:30 - 18:00 |
| U13 | Thursdays | 16:30 - 18:00 |
| U11 | Mondays | 16:30 - 18:00 |
| U11 | Tuesdays | 16:30 - 18:00 |
Provision will continue to be reviewed and adapted to be in line with ECB and other relevant guidance on an ongoing basis. Matches will take place on a weekly basis, with multiple matches per week sometimes, for all age groups. Fixtures can be found on our fixtures page HERE, and you can make your child available for these fixtures via the players tab in your member locker.
With effect from 1 April 2023, access to our outdoor nets and training facilities will only be available to Members who have registered and paid for the 2023 season.
Please note that we reserve the right to cancel/rearrange coaching sessions due to weather and planned cricket events taking place at the club throughout the season. We will endeavour to inform members as soon as possible if changes to the schedule are to be made and to rearrange when appropriate.
We look forward to welcoming as many of you to the club as possible in 2023!
---
2023 Membership registration is now open!
Click the JOIN button!
Junior Membership is £120 for the full 2023 season.
Please note, that as we are a private members' club, for licensing purposes all adults on our premises while the bar is open must be members of the club - this means that for each junior member, a parent must also join as a parent social member for £25. This enables you to accompany your child to training, use our bar facilities throughout the year when open, and keeps us legally compliant!
If you have any questions relating to membership please contact us on 0191 246 0006 or email support@southnorth.co.uk