Net Hire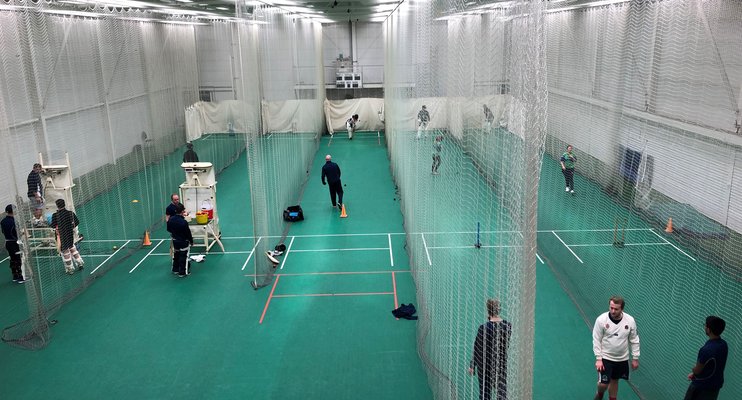 Hire our Indoor Facilities
Our fantastic facilities at the North East Cricket Academy offer the best indoor cricket training resources in the region. They are available for hire to members and non-members. They are regularly used by our own senior and junior members, many other clubs across the region, individuals looking to practice, Northumberland County Cricket Board programmes and by Durham CCC.
The North East Cricket Academy is a unique, cricket specific centre and is built within the grounds of South Northumberland Cricket Club in Gosforth, Newcastle upon Tyne. The centre has five net lanes, one dedicated to spin bowlers, and four for seam bowlers. They all have 17m cushioned run-ups to ensure minimum impact for bowlers.
Net lanes are available for hire 9:00 to 22:00, 7 days a week.
You can hire from 1 to 5 net lanes 5 nets on a one off basis or in a block booking:

Hire a Net

Hire the Hall

Net Hire (per net lane per hour)

Without a bowling machine £25

With a bowling machine £30

Please note that bookings must not be made within 2 hours of the net hire time as we cannot guarantee that the NECA centre will be staffed and open at such short notice!

Exclusive Hall Hire ( 5 nets per hour)

Single booking £125

Add a bowling machine £5

Block booking (10 weeks) £1,000

Bookings are currently not available during the summer season.

Our availability calendar will be up and running again soon.

For bookings, please contact